Two rare type bicycle TUBULAR REED WHISTLES, Tube reed whistle,  late 19th Century early 20th century.
I thought these are very beautiful will write more about these at some point
The left one is Probably by J. Hudson & Co. it has a screw mouthpiece, Nickel Silver Brass, I do not think it was a Model supplied to the public .
The other is Brass with a Horn made Mouthpiece and sounds LOUD like a small Saxophone.  If you do see variations kindly send me photos, I do have another variation somewhere but I did not realize it was a bicycle whistle , thought it was a pitch pipe.

I should mention some previous posts presenting bicycle whistles
1 ) A unique American Penny Farthing   whistle 
2 ) See photo of a Globular one by De Courcy and another by Hawksley
A heavy 64 gr unidentified German made.
This one may be a hunting call, duck call ? It reminds one of the torpedo composite- double end whistle 2nd from top pg 27 in the CPW book Model #176 made in 1925  it is also a reed whistle.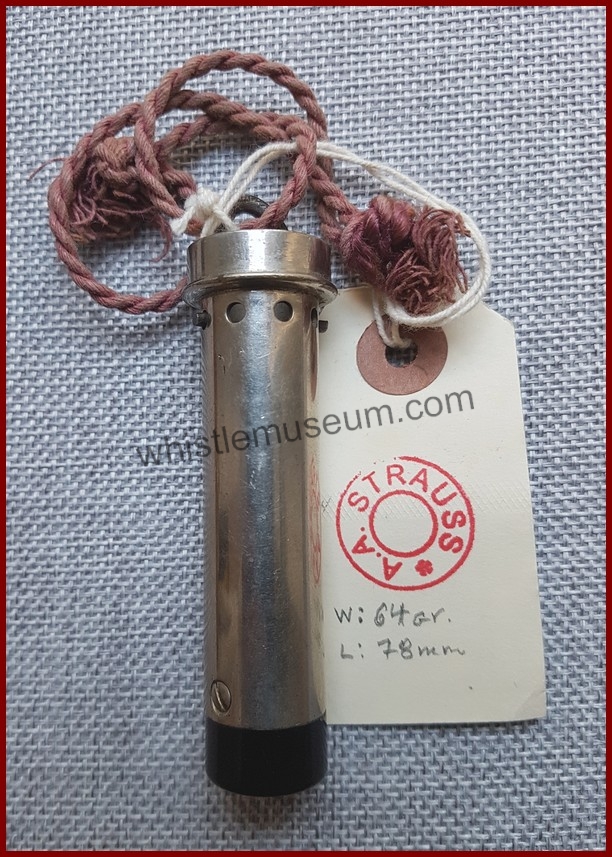 Another horn shaped conical reed whistle advertised in the 1913 Alpha catalog
and in various other catalogs up to 1936 in the AKA catalog.
German made as well. 67 mm

Whistle museum 2018, all rights reserved.
Please do not use photos and articles with out credit or links.
Abner Strauss
email: saltarbut@saltarbut.co.il  / or:  info@avnerstrauss.com