( Under construction ) Includes 65 Photos
1881 Maker L. D. sold by Ortner & Houle 3 James St. London , Snail whistle (Escargot ) shaped whistle.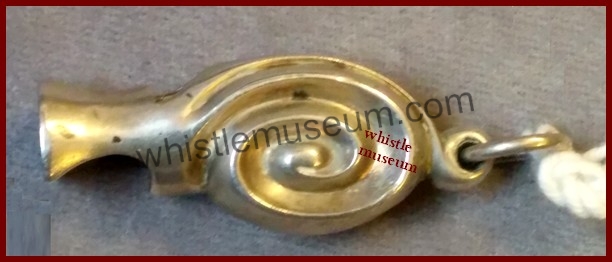 The article is about British snail (Escargot ) whistles made with in Victorian times.
Other articles about Snail Button type whistles which is a sub- category and as far as I know came first  but there is less information about its makers will follow.
Three  whistle Models made by Henry Arthur Ward late 1880's and early 1890's
Glasgow style construction and stamped;
Alpha Improved Call No. 23 No. 24 and 25
As with most referee standart types the smaller models are rarer , and so Model # 25 was first noted after 2005 .
These were made in his Alpha Gun Works in Birmingham.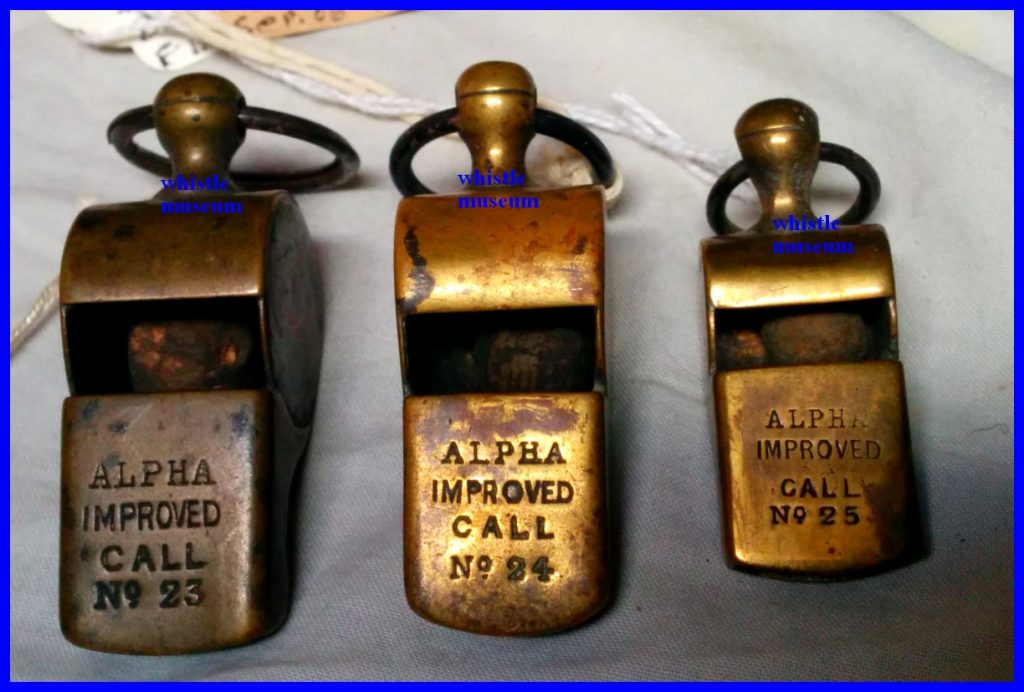 Continue reading 19th Century British Snail Whistles, Referee, Escargot Whistles, Rare Antique Whistles